It's Wednesday which means it's Gusto Recipe Box Delivery Day, which is Mucho Excito, even if it isn't Mexican week, this is a measure of how much excitement I get these days, with Gousto you order your weekly menu 3 or 4 weeks in advance for 3 – 5 nights dinners, now we always order 5 every week a) because the recipes and food are excellent, but b) because it works out at about £5 a head for evening meals and something different every night, which in these days of ridiculous shop prices which are ever increasing, five pounds a head isn't bad value for money.
Now not only is Wednesday our Gousto delivery day today, but it is also menu choice day, we will usually pic the next set of meals after dinner in the evening, when we finally get time to relax and talk.
My wife Anna works 4 ten hours shifts a week at Amazon, as well as being a Borough Councillor for the local borough council, and also my Nurse, helping me with everything from sorting my meds and dressing my wounds, to being my personal chauffeur and house cook. Now I try and do what I can around the place but sometimes I just need to spend the day or the morning or whatever, totally off my feat, which means lying on the sofa with my legs elevated, this is the only way I can keep the swelling down.
Anyway, todays Gousto recipe box looks like this: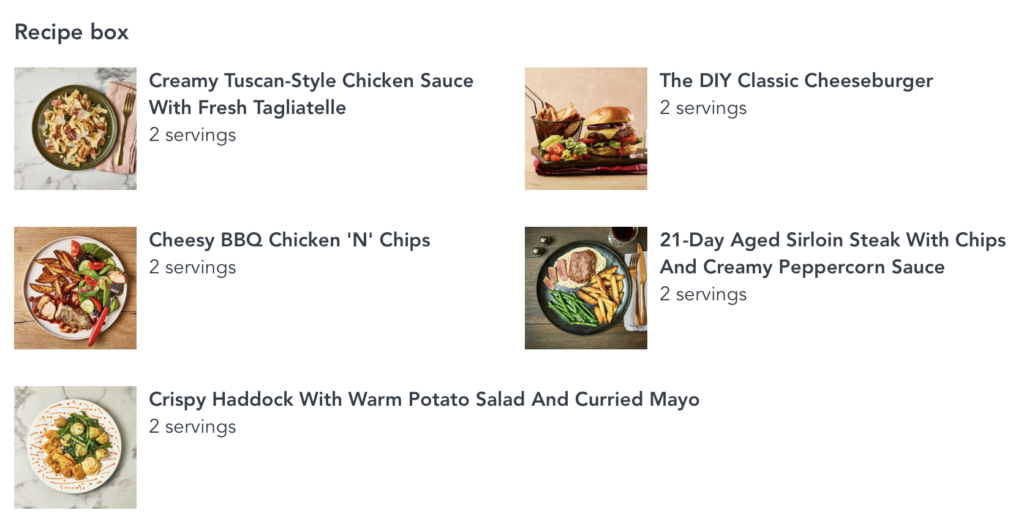 With getting 5 nights meals in each delivery we need to be a little careful as to the use by dates of the various ingredients in the meals, Gousto makes this really easy to, by adding a use by date to each meal in your delivery, you can access this by looking at your delivery in the app.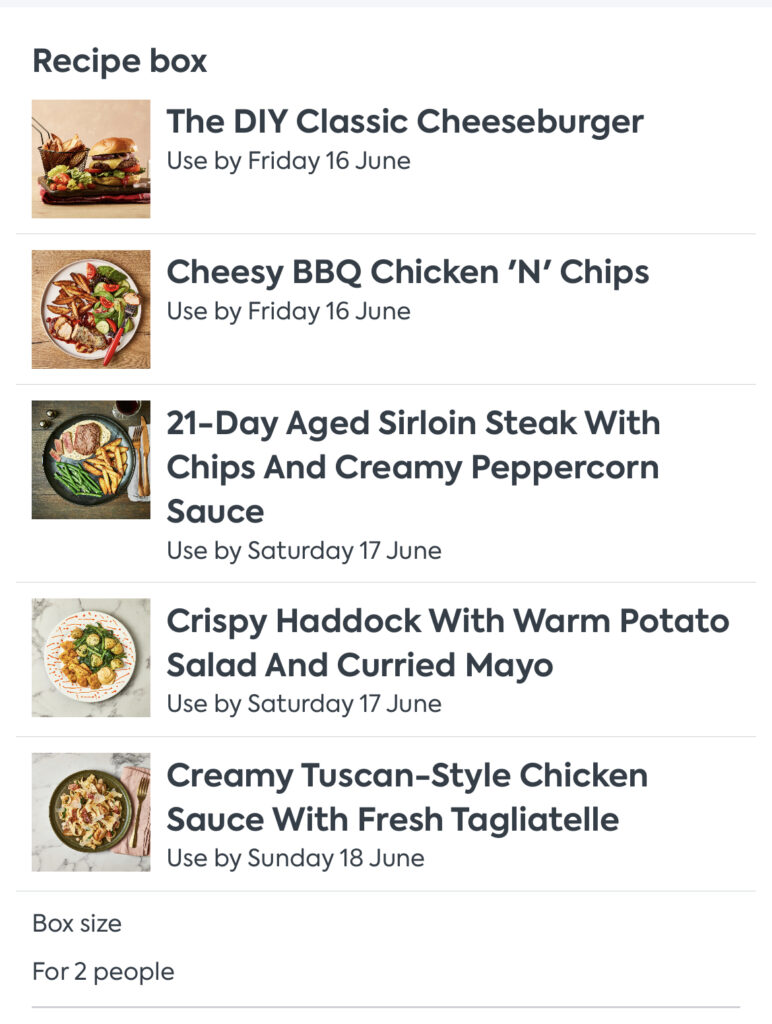 As you can see we have 2 meals with a use by of Friday, so we need to use these first, we have only one with a use by of Sunday (so that one will have to be on Sunday), and two use by of Saturday, so plenty of date on everything so long as you follow the dates. although we tend to fine everything we get is extremely fresh and could last a lot longer than the dates say.
So we are looking at probably Cheeseburgers tonight, Cheesy BBQ Chicken on Thursday, Friday Crispy Haddock, Saturday 21 Day Aged Sirloin Stack and finally on Sunday our Creamy Tuscan-Style Chicken Tagliatelle. Needless to say if there are any really standout recipes in there then I will make sure I blog them separately.
What does Gousto Look like when it Arrives
Your Gousto delivery will come via courier (ours is Yodel, but they may use others), on arrival you will have a cooled side to the box with all your fridge items in it and the rest of your ingredients will be in the other side.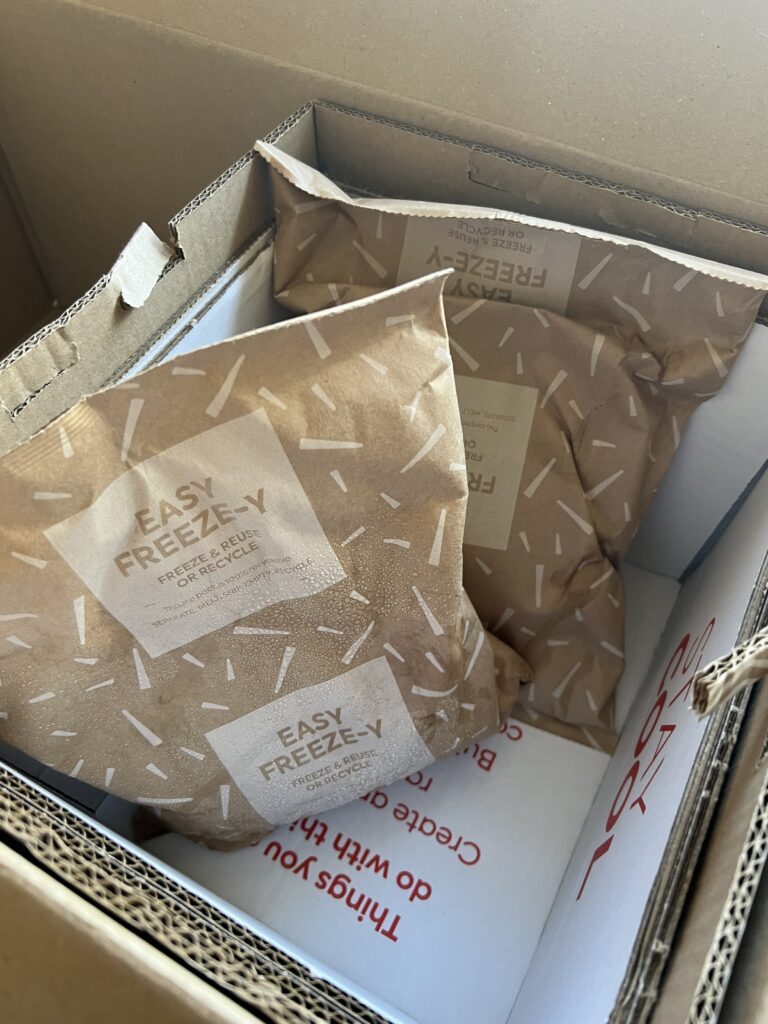 Make sure when you are putting your gusto shopping away you get hold of your recipe cards for the week, you can read the recipes online, but we prefer to use the cards, plus Gusto will send you FREE card binders whenever you want them to keep your favourite cards neat and tidy.
If you fancy giving Gousto a try for yourself then follow the link below to get a great deal on your first box and your first 2 months subscription, and btw just for clarity I get £20 per signup up to a total of £400, so yes you could say this is a paid link, but what my praise for Gousto is very real.
Join Up Today!
Click Below for 65% off Your First Box