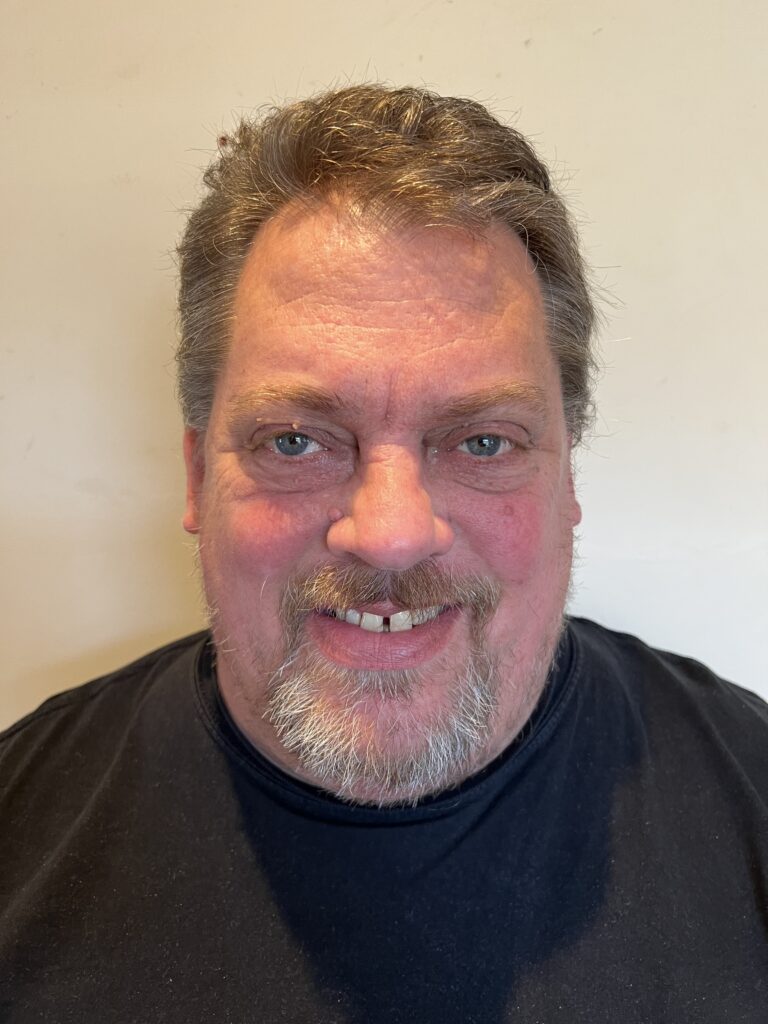 Yep, that's me, I have been lucky enough over my life to have multiple careers, initially in Computing where I was a successful IT Contractor working on many government and blue chip contracts, and later a in Logistics, both as a driver and a manager, having recently passed my CILT Transport Management exams.
However currently I am trying to get through one of life's curveballs, during the Covid crisis I was hit pretty hard by Covid and as a result I am now waiting on heart surgery to replace my Aortic Valve, if this wasn't enough the additional complications caused by my heart not operating at full capacity has left me with chronic lymphedema or 'Wet Legs' this is where fluids in the body collect in the legs and eventually break through the skin and leak out, this leaves me with open wounds on my legs and as you can image It brings with it chronic pain. This has left me unable to work, for the time being so I have had to get used to surviving on benefits and trying to fill my time and keep both my mind and body active.
This blog is my way of keeping my mind active and giving myself something useful to do which doesn't involve the watching crap on TV 24 hours a day. It also allows me to talk and discuss my thoughts, which I have found invaluable in exploring the mental health issues that come with living with chronic pain, and in an environment where you are pretty much cut off from the world, where your main social interactions are with the Amazon delivery driver.
I will also be sharing some of my other hobbies on here, including motorbikes, Aquaponic and Hydroponic gardening, growing my own fruit and vegetables, Music, Books, and many other topics.